THE ARCHIVE OF CIDER POMOLOGY
From Cider to Spirits, the Drink's Trade in the Welsh Border in the 19th century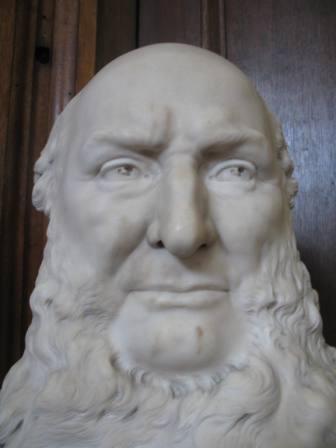 William Pulling of Hereford
The Pulling Exhibition is running April 23rd to end of October 2014.
How a cider merchant turned to gin in Hereford
William Pulling and Co were important Cider Merchants and Gin Distillers in Hereford from 1813 to1979. When the business was sold in the early 1980s they left 150 years of invoices, letters, bank books and ledgers. Some were thrown out, but a large number survive. These are currently being catalogued by volunteers in the Cider Museum. They include good records for the 1820s, 1840s to 1860s, the 1890s and 1920s.
William Pulling began as a cider merchant and extended his interests into river transport, the bark and slate trade and finally, into one of the biggest drinks trades in the region. He began making gin in 1813 and continued until 1939, using the same stills but different recipes, finally developing the Hereford Dry Gin brand.
The firm sold wine, cider and spirits all over Herefordshire and into the So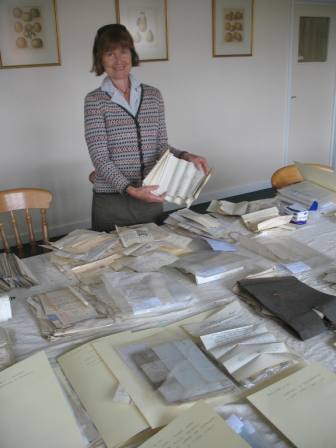 uth Wales pubs serving the steel and coal regions. Glou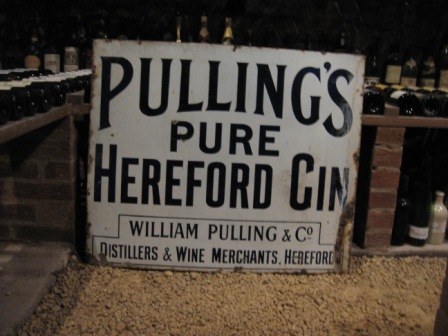 cester was a distribution centre, goods were taken there by carrier, later by the canal and, from the 1850s by the railways. Salesmen were key to the business, it was they who developed personal relations with customers and were responsible for selling what seems to us, enormous quantities. Gin, cider and spirits were sold to the pubs and port, whisky and brandy to the big country houses.
William Pulling was the typical Victorian gent in beaver hat and frock coat (bought from Picadilly London). He had 10 children, lived in a large town house, served as Mayor and Trustee of the Charity Board in Hereford, belonged to agricultural societies, a gentleman's club and showed poultry. His children went to University and became part of genteel social life in Herefordshire.
Research So Far Pulling's Cider Trade by Ryan Moreland Extract Of Documents Home
| | |
| --- | --- |
| | |
| Gin Bottles 1850 to 1928 | Phoenix Bottle Factory Bristol circular selling cider and beer bottles 1842 |